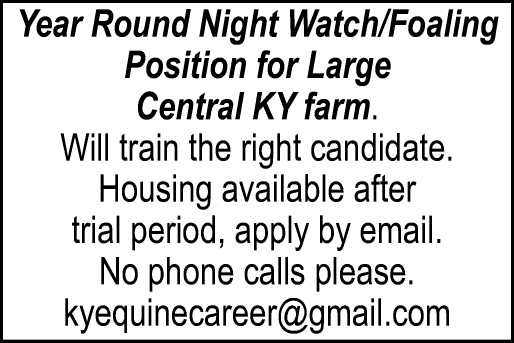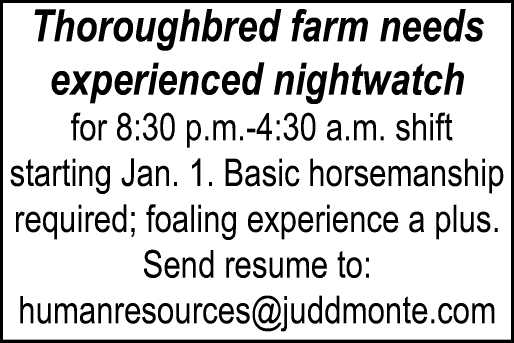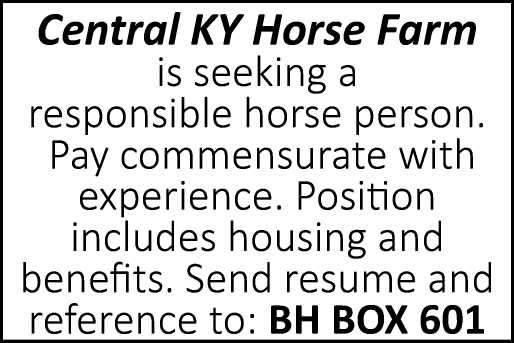 Top Thoroughbred Farm Looking For Grooms
Experienced horse grooms needed at Don Alberto farm. Full-time position starting at $12 hr plus benefits after 60 days employment. Please call 859-684-2491. Must have experience.
When replying to a Blood-Horse Box number, please send to:
Box BH:______
c/o The Blood-Horse
P.O. Box 919003
Lexington, KY 40591-9003
Didn't find what you're looking for?
Try The Blood-Horse Source, the Thoroughbred industry's most comprehensive online directory.