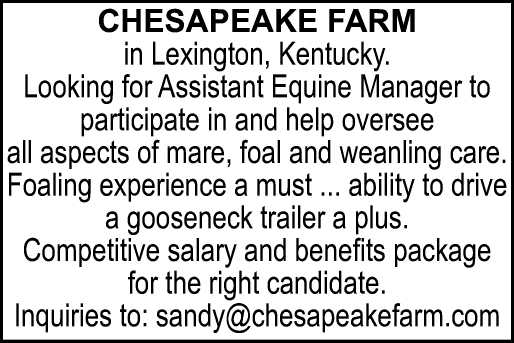 Groom/Nightwatch/Part Time Foaling Help Wanted
Horse farm on North side of Lexington seeking grooms, night watch and part time night watch/foaling person. Experience required. When responding please specify desired position. Pay based on experience.
When replying to a Blood-Horse Box number, please send to:
Box BH:______
c/o The Blood-Horse
P.O. Box 919003
Lexington, KY 40591-9003
Didn't find what you're looking for?
Try The Blood-Horse Source, the Thoroughbred industry's most comprehensive online directory.